Résumé
Mon profil mélange des expériences dans l'Automobile et la Grande Distribution, ce qui me permet aujourd'hui d'avoir des connaissances et compétences sur divers sujets et secteurs. Mes expériences et mes formations m'ont aussi permis de devenir trilingues (Français, Anglais & Espagnol), un avantage pour faire du business international. Les diverses expatriations (UK, Chili & US) que j'ai réalisées m'ont fait développer une ouverture d'esprit et une différente vision du monde.
Expériences professionnelles
Sales & project manager
Tesca Group , 48309 - VIE
De Décembre 2018 à Aujourd'hui
Missions: Project Management – Sales & Negotiation - Prospection – Business Development – Improvement Of Internal Communication (US / France)

Area sales manager
UNILEVER , Rueil-malmaison - Autre
De Août 2016 à Octobre 2018
Missions: Management of 60 customers portfolio - Highlighting innovations (up to 80% of DN every 4 months) - Resale of 20/80 products (99% of DN obtained) - Win of visibility & parts of linear (relocation of linear) – Organization and implementation of promotions
Assistant purchaser & seller
Davis Produce LTD , Spalding - Stage
De Juin 2014 à Juin 2015
Missions: International Sales - Prospecting new Customers & Suppliers - Developing New Markets - Managing Portfolios of Suppliers And Customers

Assistant general manager
Spar Supermarché , Portiragnes plage - Stage
De Juin 2013 à Août 2013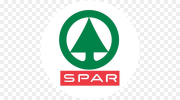 Missions: Assist Manager In Daily Tasks - Shelves Replenishment - Purchasing Management - Employee Management

Formations complémentaires
MASTER OF SALES / NEGOCIATION
Montpellier Business School - INTERNATIONAL BUSINESS
2016 à 2018
MASTER OF SALES / NEGOCIATION - INTERNATIONAL BUSINESS
Montpellier Business School
Accredited AACSB – BAC +5

AACSB, EFMD and AMBA accredited, the Grande Ecole Program (Master) of Montpellier Business School enables graduating with a Master's grade degree. It is regularly ranked among the World Top 50 and the French Top 15.

To be part of the Grande Ecole Programme of Montpellier Business School means choosing to develop talents and expertise to become a stakeholder in a changing world.

An institution on a human scale composed of tutors and students from all over the world, Montpellier Business School and its Grande Ecole Programme have marked themselves out as being outstanding by their ability to defend strong humanist values combined with an educational system based on academic excellence for 120 years. Our ambition is based on the belief that innovative methods and different paths in terms of training and education are essential to the progress of our society.
BACHELOR OF INTERNATIONAL BUSINESS ADMINISTRATION
Montpellier Business School
2012 à 2016
BACHELOR OF INTERNATIONAL BUSINESS ADMINISTRATION
Montpellier Business School
Accredited AACSB – BAC +3

The Bachelor of International Business Administration (BIBA) offers an internationally oriented excellence management program. It prepares both for further studies and for the employment market by guaranteeing a recognised academic level and the best employability possible. The BIBA provides close and personalised support enabling students to explore and build their own career paths. It thus leaves plenty of possibilities for students to choose from: the choice of the integration year, the choice of companies where they carry out their internships and the choice of international destinations in foreign partner universities.
BACHELOR OF COMMERCIAL ENGINEER
Universidad Del Desarrollo - Chile - Vente
2015 à 2016
University exchange at the University of Development in Santiago, Chile. This University exchange was totally in Spanish language and was a diploma exchange. So, after this exchange i had the "licenciatura en ingeniería comercial" from Universidad del Desarrollo in Santiago, Chile.
Baccalauréat Scientifique
Lycée Jean Moulin - SVT
2009 à 2012
Secondary schooling in Jean Moulin (high school) in Pézenas, with a specialization in science and option biology during the last year.
BACHELOR MANAGEMENT OF SCIENCE AND TECHNOLOGY
IAE of Montpellier - Vente
2015 à 2016
BACHELOR MANAGEMENT OF SCIENCE AND TECHNOLOGY
IAE of Montpellier - University of Montpellier

Double validation par validation d'acquis lors du Barchelor réalisé à Montpellier Business School.
Anglais - Courant
Espagnol - Technique
Français - Langue maternelle
Compétences
Vente et développement commercial
Centres d'intérêt
La Découverte & l'Aventure Voyage: Europe - South America - Caribbean - Canada - UAE - United States Sport
Rugby
Football...