Situation professionnelle
Souhait professionnel
Poste
Ingénieur R&D science des matériaux
Rémuneration
Entre 35 k€ et 55 k€
Mobilité
38 Isère, 69 Rhône, 75 Paris - Belgique
Fonctions
- Directeur d'études et de recherche
- Responsable d'études et de recherche
- Ingénieur d'études et de recherche

Secteurs
- Aérospatial, Aéronautique
- Recherche
- Mécanique, Métallurgie, Sidérurgie, Construction navale

Résumé
Emerging from an atypical path combining chemistry, physic, mechanic and material science, I have a wide variety of skills. My experiences had been developed in the research and development field, both for national research laboratories and industrial company, with the ambition the extend my knowledge to different material applications.
Expériences professionnelles
R&d material scientist
SAINT GOBAIN , Herzogenrath - VIE
De Août 2018 à Novembre 2019
1. Development of a vision system to make coating defects on glass visible,
2. Image processing algorithm development for automatic defect detection,
3. Industrialization and roll-out of the system to the plants.
R&d material scientist
SCHNEIDER ELECTRIC , Grenoble - Autre
De Octobre 2014 à Octobre 2017
1. Synthesis development of MAX Phase ceramics and metallic coating by magnetron sputtering,
2. Characterizations of coating (chemical, physical and structural),
3. Additive manufacturing case studies on metallic and plastic parts (design and characterizations),
Metallurgy / material science engineer
SIMaP (Science et Ingénierie des Matériaux et Procédés) , Gières - Stage
De Septembre 2013 à Juillet 2014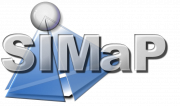 1. Characterization of a dissimilar weld between stainless steel 309L and low alloyed 18MND5, used in nuclear powerplant,
2. Implement of a decarburization process for low alloyed steel 18MND5,
3. Measurement of local deformation by digital image correlation (dissimilar weld and duplex steel).
Material science advanced technician
LMGP (Laboratoire des Matériaux et du Génie Physique) , Grenoble - Stage
De Avril 2012 à Juin 2012
Synthesis and characterization of a mixed silicon carbide Al4SiC4 in a high temperature reactor.
Formations complémentaires
Diplome d'Ingenieur
Université de Toulon - Science des Matériaux
2014 à 2017
Ecole d'Ingénieur Seatech en alternance, option science des matériaux
Bachelor of Applied Science
HZ - Chemistry
2012 à 2014
Diplome Universitaire Technologique (DUT)
Université Grenoble Alpes - Chimie / Matériaux
2010 à 2012
Anglais - Courant
Français - Langue maternelle
Allemand - Technique
Compétences
Optical system development
coatings characterization
industrialization process
Research project management
material characterization
use and maintenance of a high-vaccum syn
implementation of thin film characteriza
customers/suppliers' relationships
parts design and simulation
optical and electronic microscopies
3D reconstitution (Avizo Fire)
tensile test ex-situ and in-situ
image correlation (CorrelManuV)
High temperature material synthesis
scanning electron microscopy (SEM)
atomic force microscopy (AFM)