Situation professionnelle
Souhait professionnel
Poste
Marketing associate
Rémuneration
Entre 35 k€ et 55 k€
Mobilité
75 Paris - Pays-Bas
Fonctions
- Chef de produits
- Responsable du marketing
- Chef de projet

Secteurs
- Production d'énergie, Extraction
- Equipement électrique et électronique
- Aérospatial, Aéronautique

Résumé
I am currently working in Schneider Electric under a VIE contract for EcoStruxure Asset Advisor, an IIoT Digital Asset Management solution, as a Marketing & Innovation Specialist in Boston.

I joined the team under a 18 months contract which is going to its end in February 2020. Thereby, I am actively seeking for opportunities in Europe in Marketing related roles and ideally close to offer/product management.
Expériences professionnelles
Marketing & innovation specialist
SCHNEIDER ELECTRIC , Andover - VIE
De Septembre 2018 à Aujourd'hui
Currently working under a VIE contract for EcoStruxure Asset Advisor, an IIoT Digital Asset Management solution, as a Marketing & Innovation Specialist in Boston. I have four main missions:

1. Business monthly reporting:
- Build and implement business reporting through Tableau software (Spec definition, data source aggregation, Salesforce integration) for EcoStruxure Asset Advisor offers.
- Monthly publication and internal communication to business leadership

2. Field service recognition program (Digital Trophy Program) for +200 Field Service Sales and Representatives:
- Create the program from scratch: define goals, rules, budgeting, communication plan, etc.
- Create report analysis with Salesforce and Tableau
- Lead the communication internally in all company through Yammer (Animated video creation, content publication, etc.)

3. Competition analysis and Third Parties partnerships (Digimind tool) Drive competition and market analysis to Asset Performance Management, Predictive Maintenance, Condition Monitoring ...

4. Webinar animation Organisation and animation of monthly webinars to Country Marketing Leader and Field Service VPs Around 70 people audience
Innovation knowledge management
SCHNEIDER ELECTRIC , Grenoble - Autre
De Septembre 2017 à Août 2018
During this one year Work/Study contract, I graduating from my Master in Innovation Management while working in Schneider Electric.

From September to January, I worked in the Innovation and Incubation team, related to the Customer Experience service, to implement innovation management within my department.

My missions were:
- Organization and animation of creativity workshop or hackathon (with the I&I team or other teams)
- Create ideation process to be reused by the team and other project managers
- Communicate internally about innovation (mainly on Yammer)
I developed competencies on :
- Agile project management: SCRUM, User stories, User journey etc.
- Creativity session: using creative tools such as Lego Serious Play and Design thinking, produce deliverables before and after the session
- Writing articles about the different innovative project of the team with visual creation

I changed my position in January for the "Offer creation & Innovation Governance" entity, responsible of the Innovation Knowledge Management. Thus, I guide the Schneider projects teams in the appropriation of the new innovative methods (Design Thinking, Lean innovation, Value Proposition, Business Model Canvas …) for their own innovative projects.

Intern in charge of international universities' partnerships
The Guinness Enterprise Centre , Dublin - Trainee
De Avril 2017 à Juillet 2017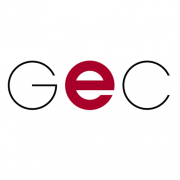 The Guinness Enterprise Centre is the largest enterprise centre in Ireland. They are offering working space for ambitious and innovative companies with a vibrant entrepreneurial community. With around 200 startup companies and more then 500 people employed on-site, the GEC is the best place to grow in Ireland.

During this internship my work was mainly focus on:
- Developing international universities' partnerships with the GEC (HEC Paris, IE Business School, Cambridge Business School, Kellogg Chicago and many other ...). 15 agreements were signed from prestigious universies around the world.
- Project development for an alliance between students and startups
- Animation of the entrepreneurial community (Events for the entrepreneurs, welcoming delegations, etc.)
- Participation and animation of marketing meet-up with the startups
- Participation of the Dublin Business Innovation Centre (DBIC) events
- Involvement in the Futurescope event

Formations complémentaires
Master 2 Management de l'Innovation
IAE Grenoble - Management de l'Innovation
2016 à 2018
Project management (Introduction to the PMI)
Animation of creativity workshops
Business intelligence techniques & tools
Business Development
Innovation Marketing
Innovation philosophy and sociology
Company management
Learning Lab project
Bachelor in Applied Entrepreneurship
IADT Dun Laoghaire - Entrepreneurship
2015 à 2016
Marketing
Data Management
Finance
Research for entrepreneurs
Innovation and creativity
Social Entreprise management
DUT Technique de Commercialisation
IUT 2 Grenoble - Marketing
2013 à 2015
Marketing
E-marketing
Point of sale marketing
Communication
Accounting
Economy
Management
Law
Compétences
Business Model Innovation