Résumé
Today more than ever, financial discipline, control of the commitments and set up of tools to prevent cost deviation are critical. As Head of Budget, I prepare budgets up to 332M$ and 831 Headcounts. As Cost Controller, I run various reports and analysis for Management and different Departments, and I save 3,5M US Dollars in 4 years thanks to a better control of Suppliers charges. In my previous job as Risk Manager, Head of Accounts Receivable & Cash Manager, I implement reliable control tools which allows to collect 29M US Dollars from Clients in 5 years. And before that, for nearly 1 year, I participate to the management of an IT business where I tackle all these issues too.
Today I turn to you to offer my skills and expertise and thus contribute to the growth of the Company.
Expériences professionnelles
Head of budget & cost control
Ocean Rig , Luanda - CDI
De Octobre 2013 à Aujourd'hui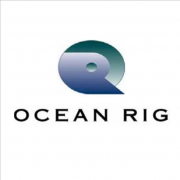 Drawing up annual budgets for 4 "Rigs" (Olympia, Poseidon, Skyros and Athena), "Resource Pool" (Replacement Team), 3 Offices (Angola, Senegal and Tanzania), financial control, analysis, reporting, coordination of operational forecasts and cost optimization
Risk manager, head of accounts receivable & cash manager
BOLLORE TRANSPORT & LOGISTICS , Luanda - CDI
De Juin 2008 à Septembre 2013
Reorganising, integrating Accounts Receivable and Cash Management into the Risk Management Department, creating synergy of actions, reliable procedures and control tools.

Include 1 year of VIE (International Volunteering)
Supply chain manager junior
RCS , Luanda - VIE
De Juin 2007 à Avril 2008

Purchasing, selling IT products; monitoring Suppliers cost worldwide and follow up Clients debts

VIE (International Volunteering)
Formations complémentaires
MSc _ Master of Science
ACCA (Association of Chartered Certified Accountants) - Professional Accountancy
2018 à 2020
I prepare a postgraduate qualification from the University of London. The ACCA Qualification gives me the most up-to-date skills I need to become a finance professional.

There are two levels of exams – Fundamentals and Professional.

Fundamentals : this level has nine areas of study, divided into two modules

1. The Knowledge module give me a broad introduction to financial and management accounting:
F1: Accountant in Business
F2: Management Accounting
F3: Financial Accounting

2. The Skills module covers the main technical subjects I need to know:
F4: Corporate and Business Law
F5: Performance Management
F6: Taxation
F7: Financial reporting
F8: Audit and Assurance
F9: Financial Management

Professional: this level gives advanced skills, techniques and ethical approaches I need to succeed as a senior finance professional. There are two modules:

Essentials :
P1: Governance, Risk and Ethics
P2: Corporate Reporting
P3: Business Analysis

Options:
P4: Advanced Financial Management
P5: Advanced Performance Management
P6: Advanced Taxation
P7: Advanced Audit and Assurance
I have selected P6 and P7
MBA _ Master of Business Management
IGS - ISTEC - Management and International Trade
2004 à 2005
Management and International Trade including "International Luxury Sector Marketing" option
Master
UPEM (Université Paris-Est Marne-la-Vallée) - Global Trade
2000 à 2004
Master's degree in International Trade with 70% of the course is taught in a foreign language shared
equally between English and Spanish.

Benefits: proficiency in intercultural negotiation (tri-lingual) and emphasis placed on foreign cultures and societies, in the framework of vocationally-oriented international trade.

Acquired Skills:
- Have general knowledge of foreign countries (civilisation, commercial integration, geostrategy and geopolitics)
- Have a good command of management tools (financial and legal)
- Conduct foreign market research.
- Seek out customers and suppliers abroad, participate in international trade fairs.
- Manage the supply chain and distribution abroad.
- Manage the international trade relations and the documentation process from the quotation request to the final payment (ADV).
- Coordinate the links with the auxiliaries of the international trade operators (freight forwarders, carriers, customs agents, insurers, banks, public or professional support agencies, public authorities).
Anglais - Courant
Espagnol - Courant
Français - Langue maternelle
Lingala - Langue maternelle
Portugais - Langue maternelle
Russe - Technique
Compétences
Forecast budget & follow up
PROCESS IMPROVEMENT AND COST REDUCTION
Process optimization and Cost Reduction
Finance Contrôle des gestion
Control and monitoring of risk
Provide corrective actions
Assurer le suivi clientèle
Customer complaints solving
Centres d'intérêt
Marvel
Comics
Lecture
Voyage
Camping
Natation
Cuisine Asiatique