Résumé
I am currently looking for new and exciting opportunities in strategy, smart city and energy fields.

I graduated from french engineering and business schools with major in energy. I worked as a strategy and management consultant in the energy and smart city sector for large accounts and political institutions.

I recently finished my VIE contract as Business Manager for Anotech Energy in Abu Dhabi accomplishing my wishes to discover other countries and international business. I was in charge of developing our business in the renewable energy, nuclear and drilling fields.

I am an enthusiastic, curious and reliable professional keen on strategy and entrepreneurship.
Expériences professionnelles
Business manager
ANOTECH ENERGY
De Décembre 2017 à Aujourd'hui
- Business Development of new accounts in Renewable Energy, Grid, Power Plant and Oil & Gas
- Writing of custom service package offer
- Commercial negotiation
- Recruitment and management of a pool of consultant
- Strategic studies for UAE activities

Consultant - energy, utilities & transport
Wavestone , Puteaux
De Septembre 2016 à Décembre 2017
- Strategic and Market studies in Energy field
- Building of a Smart City training for intern consultant
- Article writing in Wavestone Energy blog
- Strategy and support for user-oriented test during the deployment of a new software
- Member of the Ambition Energy team, working on hot topics in the Energy sector

Intern - engineer
AREVA Inc. , Lynchburg
De Février 2016 à Août 2016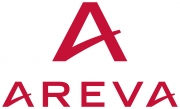 - Accidents studies on 1300 MW and 900 MW nuclear reactor
- Sensibility studies
- Use of neutronic and thermo-hydraulic numeric models

Formations complémentaires
Advanced Master
Grenoble Management School - Marketing and Management in the Energy field
2016 à 2017
Strategy
Energy Market and Finance
Project Management
Renewable Energy and Smart Grid

Master of Engineering
Grenoble INP - Phelma - Nuclear and Energy
2013 à 2016
Nuclear courses : Quantum Physics, Nuclear Physics, Reactor Physics, Neutronics
Physics courses : Heat Science, Fluid Mechanics

PCSI/PC*
Lycée Michelet - Maths, Physics, Chemistry
2011 à 2013
2-year intensive undergraduate course
Parcours officiels
VIE – EMIRATS ARABES UNIS – 2018

Anglais - Courant
Français - Langue maternelle
Espagnol - Notions