Situation professionnelle
Souhait professionnel
Poste
Project/Program Manager
Rémuneration
Entre 55 k€ et 100 k€
Fonctions
- Ingénieur commercial / technico-commercial
- Ingénieur technique / de production
- Ingénieur maintenance / logistique

Secteurs
- Aérospatial, Aéronautique
- Transports
- Ingénierie

Résumé
Aeronautical Engineer with excellent technical support and project experience:
• Customer-focused project manager with strong problem solving and analytical skills.
• Three years of experience leading multiple programs and projects within budget and ahead of schedule.
• Ability to effectively lead and drive results across global engineering teams.
• Language skills: French (native), English (fluent written and spoken).
• Proficient with key engineering software tools, including CATIA, MATLAB, PATRAN, NASTRAN.
• Eligible for work status throughout the European Union.

Expériences professionnelles
Us field / sales representative
ASTRONICS , Kirkland - VIE
De Juin 2018 à Aujourd'hui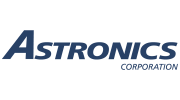 ▪ Member of U.S.-based team responsible for 25% of annual U.S. revenue (~$7m).
▪ Provide technical solutions and solve technical challenges through root-cause analysis and corrective actions (RCCA) directly at customer facilities (travel 50% of the time).
▪ Develop customers' relationship; participate in the development and growth of ASTRONICS PGA in a multicultural environment using cross functional management with engineering, program, certification, supply chain, production, commercial, qualification and reporting Monthly Progress Reviews (MRP).
▪ Lead technical installation and certification (DO-178 & DO-160) of our electrical systems, consistently exceeding expectations. Ensured that all technical requirements and documentation deliveries (OTD: On Time Delivery) are met for each delivery date and milestone (PDR: Preliminary Design Review / CDR: Critical Design Review / FAI: First Article Inspection).
▪ Develop and write technical documents (Technical Form, BOMs …) for systems configuration and track overall project outcomes.
▪ Partner with program and sales teams to develop technical proposals and annual commercial strategies to meet customer needs ($3M/year).

Manufacturing aircraft coordinator engineer
AIRBUS GROUP , Blagnac - CDD
De Septembre 2016 à Mars 2018
▪ Member of the A350-XWB German Secondment production, responsible for FAL (Final Assembly Line) fuselage integration during the ramp-up phase towards 150 aircraft delivery per year.
▪ Worked in a high-pressure environment, requiring a proactive approach in addressing complex technical issues against critical deadlines and in direct support of a 350M€ ($410M) product.
▪ Considered a top performer among Manufacturing Engineer team composed of 20 workers and then operated in the Aircraft Coordinator team composed of 6 workers.
▪ Led a team of 1-2 engineers.
▪ Adapted leadership and partnering skills to various team situations, including late-night shift, department transfers, and regularly new team members.
▪ Led daily morning meeting with all internal teams (Production, Engineer, Supply Chain, Quality, Logistic), subcontractor and risk share partners in order to drive the production evolution and set-up priorities
▪ Participated in daily morning meetings with customers to coordinate urgent topics and provide a feedback on the daily production plan.
▪ Coordinated production tasks on several aircrafts through the entire product life cycle, with significant volume of issues to address everyday (hundreds of points to update and to provide actions).
▪ Analyzed mechanical and electrical non-conformities physically in the aircraft, and provided tehcnical analysis design solutions through CATIA, drawing, bill of materials, etc.
▪ Worked with complex tools like the ERP SAP, Airbus Group internal tool, Excel (VBA).
▪ Prepared daily data reports analysis at the SQCDP (Security, Quality, Cost, Delay, Personal) Management Board Reviews (MBR) meeting about the inflow and outflow production points with the related responsible teams

End of studies internship
AIRBUS GROUP , Blagnac - Stage
De Février 2016 à Septembre 2016
▪ Member of the A350-XWB German Secondment production, responsible for FAL (Final Assembly Line) fuselage integration during the ramp-up phase towards 150 aircraft delivery per year.
▪ The aim of my internship was to create tools that assisted teams and managers in their daily tasks, driving action and reducing non-added value.
▪ Worked in a high-pressure environment with urgent needs, and a focus on results.
▪ Designed and proposed KPIs (Key Indicator Performance) to help visualizing and address urgent issues.
▪ Developed data analysis tools thanks to Excel VBA, now used by managers for the daily SQCDP meeting in order to follow the evolution of the production
▪ Classified non-conformities by responsible team and lead-time through easy-to-read graphics.

Engineer internship
SEGULA TECHNOLOGIES , Trappes - Stage
De Juin 2015 à Septembre 2015
▪ Member of a team of 5 calculus engineers on the new version of the A350-XWB-1000 program for the Main Landing Gear Bay certification.
▪ Certified the structure resistant in fatigue (constraint cycle) thanks to engineering tools like CATIA, PATRAN, SIMULINK and NASTRAN.
▪ Participate to weekly meeting with the customer to follow-up the evolution of the work and provide feedback on potential weaknesses of the structure.

Engineer internship
AIRBUS GROUP , Blagnac - Stage
De Juin 2012 à Juillet 2012
▪ Leveraged internship to develop a clear understanding of a large-scale company, participated in meetings and developed a firm understanding of hierarchy and processes.
▪ Worked for the maintenance team supporting Beluga's fleet department.
▪ Organized maintenance tasks in terms of workforce and time required.
▪ Proposed different scenarios of maintenance planning in order to reduce operational cost and the loss of operational value of the aircraft.

Formations complémentaires
Engineer / MASTER 2
IPSA - Mecatronics Systems / Management and Industrial Logistic
2011 à 2016
Engineer school specialized in the aerospace field composed by:
- 1 minorspecialization: Mecatronics Systems
- 1 major specialization: Management & Industrial Logistic

Exchange program
University of Arizona - Mecatronic & Aerospace
2014 à 2014
6 months of exchange program at the University of Arizona during the 3rd school years at IPSA.
Anglais - Courant
Français - Langue maternelle